Title: The Thing About Love…
Author: J.M. Raphaelle
Genre: Contemporary Romance
*  *  *  *  *  *  *  *  *  *  *  *  *  *  *  *  *  *  *  *  *  *
Synopsis:
Have you ever been there…utterly broken…wishing for a love that's long gone? But then something happens…And if you pay attention, if you allow yourself to see what awaits you, it may just change your life.
Ellie Valencia is a broken shell of a woman after the guy she loves walks out on her without an explanation, a reason, or a goodbye.
Amidst her confusion and sorrow, she meets the very sexy, successful, and charming Jack Milian, who is every girl's dream.
There's just one major flaw: he's her ex's best friend…
Despite destiny's cruel game, Ellie is determined to find herself again and open her heart to love. But she must first leave all her fears behind…
It's a task that's proving hard to do when she doesn't know how far Jack is willing to fight for her against the innate obstacles that arise from falling for your best friend's ex.
The emotional turmoil and passionate romance that Jack and Ellie find themselves wrapped up in is The Thing About Love…
The Thing About Love… is a work of fiction inspired by true events of the author.
*  *  *  *  *  *  *  *  *  *  *  *  *  *  *  *  *  *  *  *  *  *
The Thing About Love… by J.M. Raphaelle
My rating: 4 of 5 stars
➳A love story filled with romance that is one of a kind and filled with second chances at finding your destiny…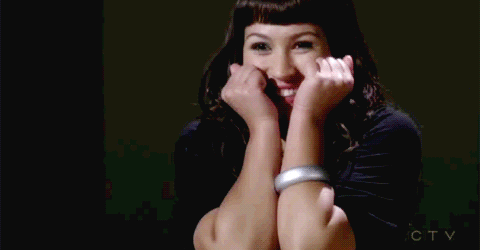 ➳J.M. Raphaelle is a new author to me in the sense of reading her romance novels. Being a first timer for me, it is rare to be giving it a rating of four stars. When it comes down to the chemistry between the characters, it is one that I have read upon before but found it rather endearing in a way that is meant to understand that second chances at romances and love at first sight is one that is present and viable to the reader. Though we come to understand the past relationship struggles that the female character had to endure, we also comprehend that the male character has a close relationship with the female's past history that has made her struggle to be in a new relationship. That is the major message on this novel that many novels lack.
➳There is an even deeper meaning to many other aspects of the story as well. J.M. lacks in the department of describing the internal meaning of what the characters are going through or try to decipher. However, when it comes down to interpreting the romance of characters and how they emotional feel towards each other, disregarding their physical affect, JM is great at it.
➳Overall, this is a love story that is keeping me on my toes for the second book for sure. I do hope we get more of the in-depth idea of how the male character feels about the female one. Maybe some chapters on HIS pov? I know I would appreciate that. Thank you to the author and her JM team for providing a copy of this beauty. It is sure a book that I recommend for those who are looking for a romance that is sweet and endearing.
➳Paperback copy given by the author in exchange for an honest review…

➳Follow Me On:
Blog ♕ Instagram ♕ Facebook ♕ Twitter
*  *  *  *  *  *  *  *  *  *  *  *  *  *  *  *  *  *  *  *  *  *
About the Author:
J M Raphaelle boasts a very successful career in publishing. She was editor-in-chief of the
nationally distributed radio and music industry magazine Radio y Música. She later became the Latin Formats editor for the also national radio and music industry magazine Radio & Records, "the bible of radio," until it closed its doors in 2009. J M Raphaelle currently works in the entertainment industry. The Thing About Love… is her first novel in the contemporary romance genre, a work of fiction inspired by true events of her life. She translated the novel to Spanish, and is available as, A Veces El Amor… She has a B.A. from Columbia College Chicago, is Mexican-American, bilingual, and resides in Southern California. The Thing About Love… is available on Amazon, CreateSpace, iBooks, Kobo, and Barnes & Noble or by visiting http://www.JMRaphaelle.com.
IG: @JMRaphaelle | FACEBOOK: AuthorJMR | TWITTER: @J_M_Raphaelle