PENTHOUSE PLAYER
by Tara Leigh
SMP Swerve
Penthouse Player by Tara Leigh
My rating: 5 of 5 stars
➳When it comes to sleeping with the boss, and it may sound wrong but feels right? Tara Leigh knows how to do it correct…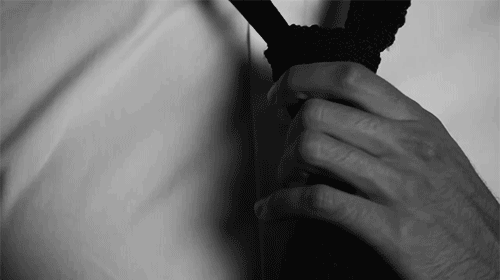 ➳One always expects to read more and more about the mystery of the male character in a love story, and how the female changes him and makes him think about love and how he is capable of loving someone. This story is different though. Tara Leigh has brought a new meaning to the idea of the female having a past, that no matter the consequences, she does not indulge in the action of love. One would think that it would be the other way around, but after witnessing the past of Reina, and Tristan being there to try and comfort her, this story takes a turn of events that one would never expect.
➳I really love the chemistry between these two characters. The differences is what brought them together hare their similarities in a world that is separated by the high and lows of a socialite or anti-socialite. Though struggles were brought upon between Reina and Tristan in regards to having to indulge in a relationship during working hours or during their private time, their actions are what makes them such unique characters in a world filled with insecurities and hierarchies.

➳Overall, I enjoyed this book much more than what I was honestly anticipating. The second book, I can already tell it will be incredible knowing what was shared in this first one. Thank you to Tara for sending me this novel as I will treasure it since it was beyond beautiful. I highly recommend this novel if you are looking for an office romance "affair" with struggling character to find what true love actually means. And if not, then just read it anyways cause you will adore it either way;)


➳ARC kindly provided by publisher in exchange for an honest review…

➳Follow Me On:
Blog ♕ Instagram ♕ Facebook ♕ Twitter
Order Links:
Author Bio
Tara Leigh attended Washington University in St. Louis and Columbia Business School in New York, and worked on Wall Street and Main Street before "retiring" to become a wife and mother. When the people in her head became just as real as the people in her life, she decided to put their stories on paper. Tara currently lives in Fairfield County, Connecticut with her husband, children and fur-baby, Pixie. She is the author of Penthouse Player and Deal Breaker.
Author Links
Website: https://www.taraleighbooks.com/
Facebook: https://www.facebook.com/TaraLeighAuthor/
Twitter: https://twitter.com/TaraLeighBooks