Everything for Her by Alexa Riley
My rating: 5 of 5 stars

➳MY EMOTIONS… MY EMOTIONS ARE EVERYWHERE! This hook has ruined any other book that Alexa Riley will ever write because Miles and Mallory are absolutely incredible!

➳Alexa Riley has somehow done it… she has made me change my mind about reading her books, going from the dislike of her smutty books to her now full novel (and another on the way) full of potential and brilliance!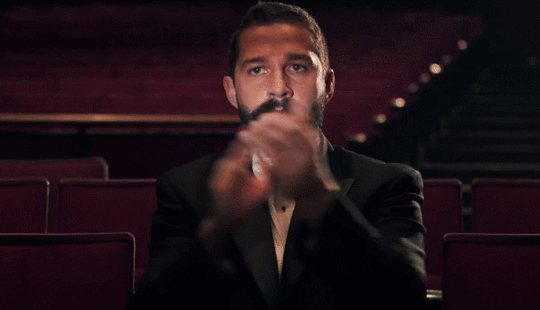 ➳So lets talk about the story… WOAHHH! What a HECK of a story this is! Miles Osbourne is the number one definition of Mr. Hot Stalker + Possessive Alpha Male mixed together. The way he controls absolutely anything, and everything that had crossed through his path and the path of his one true love, is wonderful to read. The transition between the pov of Miles and Mallory is smooth and very pleasing to read in the beginning of the story. The epilogue is rather confusing and a little scary to say the least because of what Miles is thinking… he wants Mallory that's for sure, but he claims her off the bat when he first sees her at a college event hosted by various organizations from Yale. He spots her when she was attending Yale University and she was only seventeen, and himself being twenty-two. He sees her, and he absolutely desires her; desires her love, her passion, her voice, her presence, her everything. When the time finally comes, and he is able to talk to her after keeping her at arms length, and after five years of yearning her and her presence, he goes and talks to her. He is instantly beyond possessive of her, and to me it gave me a sense of the creeps but at the same time, it turned me on hahaha! He is demanding in a positive way that makes you swoon for Miles and his love.

➳"When I know you're near, I can breathe better. As crazy as that sounds."

➳Mallory and Miles (also known as Oz) begin their love story and they are both instantly hooked. Miles was already hooked that first time he saw her five years ago, and his love for her never diminished, never got distracted by anything or anyone else because he savored his love for Mallory;

➳"He kisses me so passionately and so thoroughly that there is no room for argument. I belong to him now, and as much as I should be fighting it, I won't. I'm his, and he's mine. I would do whatever it took to protect our love, and our possible family in the making."


➳Their love story evolves through the hard secrets that Miles possesses and keeps from Mallory, breaking them apart but slowly bringing them back together. But no matter how when they fall in love, that love never diminishes- instead, it grows and grows, making them fall in love with each other more and more everyday. That includes the intimacy scenes. They don't f***, they make love. Love in a way that makes you want to crave it, love in a way that makes you cry by just reading it (I will admit, I used a couple of tissues), but most of all- love that will make you want more and more of their story, because that is what Alexa Riley has done. She makes you crave more of her writing. She makes breakfast sex, morning sex, office sex so hot and steamy, I kept heating up every time Miles and Mallory were together!
➳The ending was hard to read because I was sure as heck sad that it was coming to its finale of the story, but Alexa knows us too well. She did not just add ONE epilogue… she added THREE! She did not only describe what happens after six months, or after three years- she describes the true love (and lust) Miles and Mallory have for each other after TWENTY YEARS! And let me just say, their love is just absolutely beautiful and breathtaking. Alexa Riley has sure as heck done it, and I can say that this has to be the best book she has written by far…

••••••••••••••••••••••••••••••••••••••••••
➳Hero rating: 5.0
➳Heroine rating: 5.0
➳Sexual tension rating: 5.0 (10.0 if I could rate it that way)
➳Sex scenes rating: 5.0
➳Sex scenes frequency: 5.0
➳Plot rating: 5.0
➳Dialogue rating: 5.0
➳Storytelling rating: 5.0
➳Story ending rating: 5.0

➳ARC/BETA book, kindly provided by author & publisher in exchange for an honest review