The Player by Claire Contreras
My rating: 5 of 5 stars

➳WOAH! What a freaking book which brings the definition of unique to a whole new level. Claire Contreras sure knows how to hook you in with the love of a sport… Get your copy just in time for the release TOMORROW!

➳So lets take a moment to appreciate the male protagonist's name; Warren. Warren… also known as War and in the field known as War Zone because of the way he plays with full force in the soccer field. His career has made him into a true professional ever since he was fourteen and moved to Spain to grow his experience as a soccer player, which in the story he is known worldwide. Warren has to make an unexpected visit to New York for some investment issues that he had done in the past and has to deal with. During his visit, that's when he sees Camila…
➳Camila has a past. She went from being wealthy to a life thats opposite to what Warren has. Her origin of being Dominican is something that sparks in this story. When Camila and Warren "first" meet, she rejects him so hard it's kind of funny. But when she finally opens up to him, she is confused on her fast feelings being evolved;

➳"I don't want to want you this much," I whispered when our lips broke apart.
His eyes searched mine, his gaze softening. "But you do."
"But I do."
"And you can't will the feeling away."
I shook my head, looking at him…
"Neither can I," he said, placing his forehead against mine. "Neither can I."

➳Even though Camila came from a family of somewhat having wealth, her relationship with Warren becomes an issue to her because of his wealth. She always feels like he is someone else when he isn't with her, and Warren definitely sees that. Something that caught my eye throughout the story, is the personal life little things Claire adds, like; Captain America and Warren's nephew loving it as much as Camila does. Me being a total comic-book obsessed freak, I understand the love and I appreciate how Claire adds the proper amount of comic information to make me geek out hahaha!
➳The steamy scenes… Well, well… cough cough lets just say that Warren sure as heck knows how to use his hands, which is ironic because as a soccer player your hands are restricted from usage hahahaha, and Camila knows how to comply as well 😉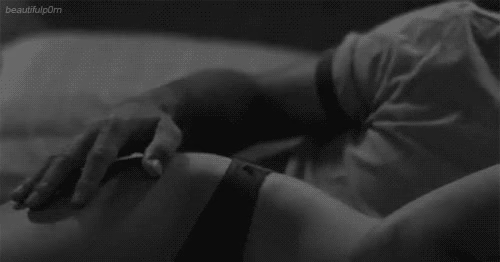 ➳Something that is brought upon Warren's bachelor ways is the fact that he had a girl for every state; "Texas girl, California girl, that Chicago girl" etc. But to Warren's eyes;

➳"She wasn't my New York Girl.
She was my game changer."

➳Claire Contreras did a wonderful job with this story, and has made me obsess over how incredible Warren is and the idea of having second chances being possible!
••••••••••••••••••••••••••••••••••••••••••
➳Hero rating: 4.5
➳Heroine rating: 5.0
➳Sexual tension rating: 5.0
➳Sex scenes rating: 5.0
➳Sex scenes frequency: 4.0
➳Plot rating: 4.5
➳Dialogue rating: 5.0
➳Storytelling rating: 5.0
➳Story ending rating: 4.5

➳ARC kindly provided by author, Claire Contreras in exchange for an honest review

➳Pre-order your copies:
iBooks || B&N || Kobo || GooglePlay || Amazon Ebook will be available on release day, October 10th.

➳ARC kindly provided by author, Claire Contreras in exchange for an honest review